DIY Wedding Video Services and 6 Reasons NOT to use them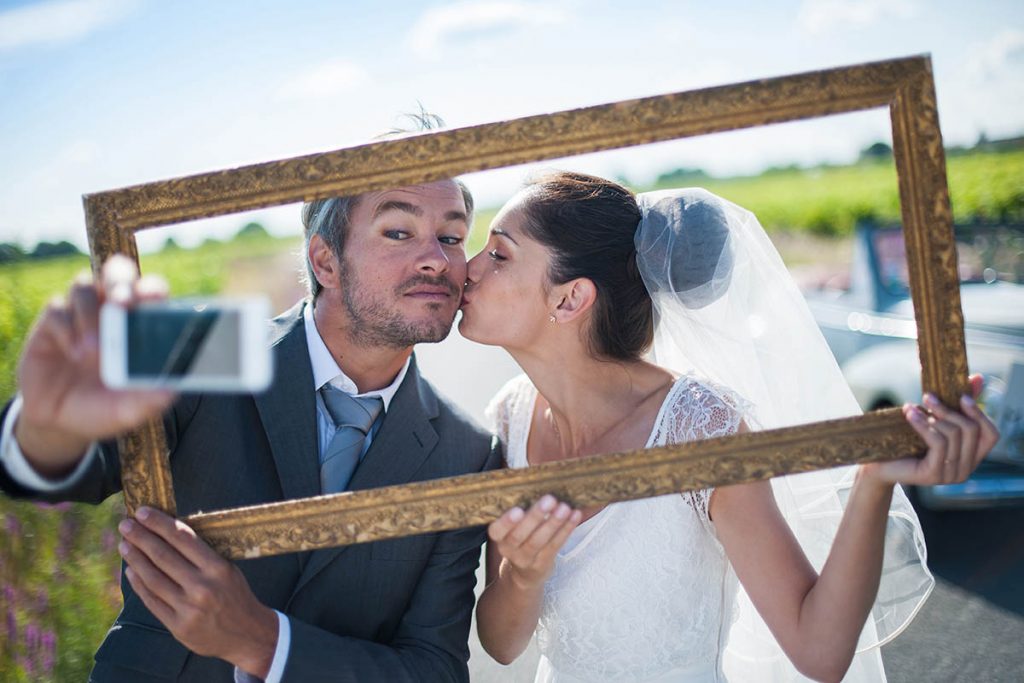 You want to book a videographer for your big day but you're on a tight budget. No worries. Companies such as
WedReel
, 
WedFlik
,
Wedding Mix
, and many others give you the chance to have your guests film all the special moments during your wedding and then offer editing services for the compiled footage, saving you a ton of money. Some of these companies even send out a few HD cameras for rental. Sounds great, right? Well, perhaps in theory, but here are some important things to consider if you're thinking about going this route…
1. Guests aren't truly experiencing your wedding.
Many people would argue that our attachment to technology has had a negative impact on personal experience and the way we socialize. Consider letting your guests be present in the moment without focusing on capturing it. This is a special and intimate occasion for you, your significant other and the closest people in your lives to all experience together.
2. Guests may not know how to film properly.
Our phones, and apps like Snapchat, have conditioned us to film all of our videos in portrait mode rather than traditional landscape orientation. This doesn't translate well to DVD, TV or YouTube and you'll end up with huge black bars on the sides of your video, not allowing it to be full-screen. Even if you give your guests the heads up about the correct way to film, there's a good chance they'll forget. Other guests may not be as experienced with the technology at all, resulting in blurry, shaky or poorly composed shots.
 3. Equipment.
Sure. You don't necessarily need a cinematic 4K movie of your wedding day. You do, however, want to be able to hear the vows, readings, toasts, and all the other important things that are being said that your phone's microphone may not be able to pick up. We've all been to a ceremony or reception where we haven't been able to hear properly due to room acoustics or technical difficulties. Your phone is going to capture this audio exactly how you hear it from where you're sitting. Professionals use lavalier mics that clip on to the groom's body so that it's close enough to hear everything he and the bride are saying to each other.
You also want to consider lighting. Phone cameras have made great advancements in recent years when it comes to resolution and picture quality. However, most of these cameras still can't perform in low light situations such as the reception, unlike high-end camera with larger sensors. This results in a grainy, muddy picture where it may even be hard to make out people's faces.
If you are going for that cinematic look, the professionals also have equipment like gimbals and sliders to achieve smooth motion shots.
4. Lack of cohesiveness.
It's not easy communicating your video needs to your entire guest list concerning what you'd like filmed or your preferred shooting style. With the hectic schedule of your wedding day, the last thing you or your wedding party needs is to add on the job of video director. As the night goes on and everyone starts drinking more and letting loose, it will become much more difficult to keep track of who's filming what and how they're doing it. When it's time to send out footage for editing, the editor may not have everything needed for what the bride and groom had in mind. Also, odds are the editor hasn't had much of a personal interaction with the couple and there hasn't been much communication as to what exactly they want.
If you hire professionals, one of the videographers who is filming your wedding is most likely editing it as well. They attend your wedding and witness your entire day firsthand. If not, the videographer and editor work closely together, have a routine and know what to expect from one another. There is an overall vision that they're trying to achieve together, rather than simply compiling a bunch of unorganized footage. Not to mention, you're able to sit down with one person face-to-face, talk about the style of your wedding video, how you envision it and make sure that no detail gets overlooked.
5. Upselling and hidden fees.
These services don't always end up being so cheap anyway! They advertise packages for a few hundred dollars but after all the add-ons, they can easily be well over a thousand dollars. If you're going to invest the money, spend a little extra and get it done professionally.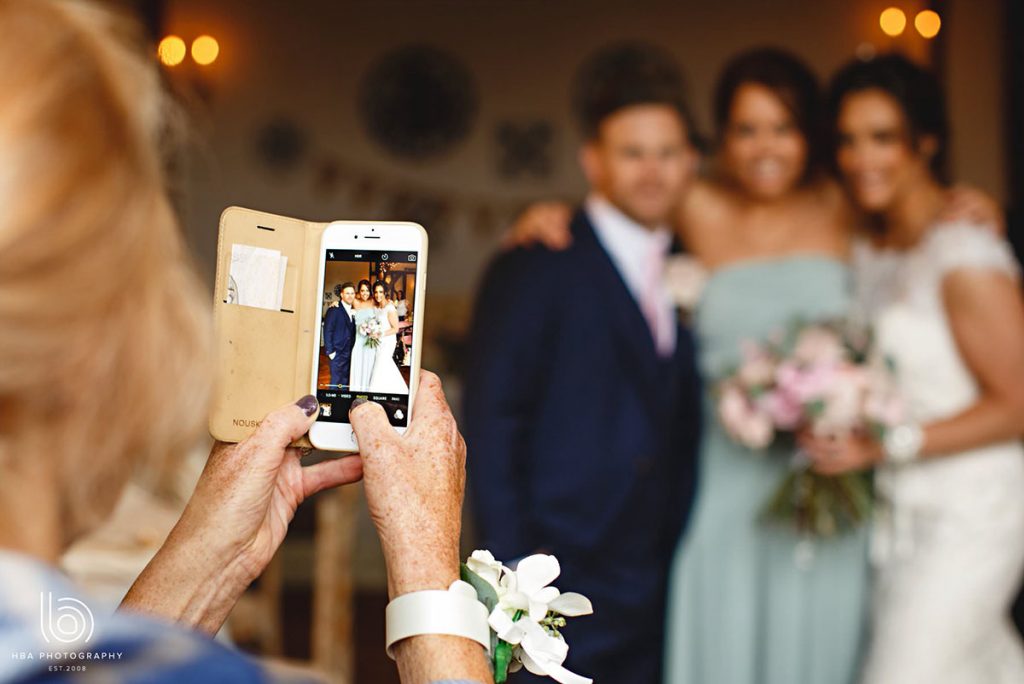 6. It's an inconvenience to your guests.
Guests are obviously expected to bring a substantial gift to your wedding and odds are that they have also spent money on other expenses such as engagement gifts, bridal shower, attire for the wedding, travel, hotel, and perhaps even bachelor and bachelorette parties. Now you want them to work as your wedding videographers, too? Even the avid social media users that enjoy capturing these moments want to do it on their own terms. Everyone deserves the chance to be part of the wedding and enjoy it!
Overall, it's best to hire the professionals or to forgo a wedding video altogether. You and your guests will have one less thing to worry about and can simply focus on having a great time creating memories together.
If you do decide to go the professional route,  Michael Chow Media has wedding videography services for the Long Island and NYC area with unmatched quality and very competitive pricing. Check out a sample here and contact us today for more information!