Long Island Video Production and Digital Media
Michael Chow Media offers digital media services that will boost your project to its maximum potential. Whether you're looking to build out your content library with professional photography and video production that engage your audience, or you're looking to develop your website and social platforms to house this content, we've got you covered. We bring a friendly, knowledgeable, hands-on approach to every project, with over 14 years of experience in production and marketing. Get in touch to discuss your next project!
Portfolio
VIDEO • PHOTO • WEB
MK ft Jadakiss – "Only Other One" Music Video
mchow729
2022-03-11T23:37:25+00:00

I'd highly recommend Michael for any of your company's creative and video needs. He is easy to communicate with and creates high quality work. Our company will continue to work with Michael for future projects.
"You can't get a bigger bang-for-the-buck than working with Michael Chow Media. I've worked with Michael for many years, on many projects, and he will always be one of my favorite people to work with. He's fast, but never compromises on quality. He's professional, but also very easy to collaborate with. Another added bonus is that he looks like Taylor Lautner… that tends to rattle a lot of people's jimmies. A+ • 5/5 • 10/10 • 100% • Will definitely continue working with Michael Chow Media."
"Absolutely Amazing! He did my wedding in July 2013 and I still cry every time I watch it. Every single person that has watched my wedding video is amazed. It looks like a music video. Michael Chow is awesome and unbelievably talented. I feel so lucky that he was able to film my wedding."
"Michael created our web site, re-designed our product logo and business card and developed a new format for our product brochures. Michael listened carefully to what our perspectives were and then created and developed products which exceeded our expectations."
BRANDS WE'VE WORKED WITH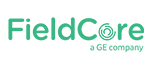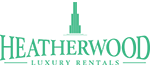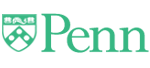 Let's Work Together
TELL ME MORE ABOUT YOUR PROJECT
Fill out the form below and we'll be in touch within the next 24 hours.